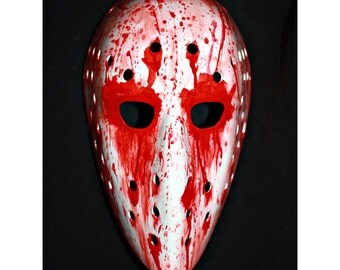 I've just had a load of Tory election literature shoved through my letter box. The Tories don't knock on doors and talk to anyone. They know better. They know that no one on my estate wants to talk to them. But I wanted to talk to them. I wanted to take down their feeble arguments. I wanted to grill them on the lack of decent, affordable rented accommodation in the borough.  I wanted to grill them on the question of Sulivan School and the proposed demolition of the Gibbs Green and West Kensington Estates. I wanted to ask them why they supported the closure of Charing Cross Hospital, while at the same time denying it. I wanted to ask them about their stealth taxes. But they're like kids who knock on the door and run away. They're so damned quick: when you open your door to give them a piece of your mind, they're half way down the street, sticking two fingers up to you.
One of the bits of paper shoved through my door was a letter. This letter has the words "IMPORTANT UPDATE ON CHARING CROSS HOSPITAL". This is not so much an update as it is a lie that's been painted in large dayglo blue letters. "Obviously there will be major changes" the letter tells me. Yes, the changes that were forced upon Charing Cross Hospital by the Tory-led coalition involve demolishing the hospital and handing the site over to private developers like St George, who will then build luxury flats for foreign investors. In the letter the Tories have said nothing about the lack of beds and the loss of the stroke unit – the same stroke unit that saved Andrew Marr's life. The borough's Tories support the government. Why wouldn't they?
The letter then goes on to say "Whether you agree or disagree with these NHS plans, they aren't something that local councillors can change. H&F council has no powers over the NHS, nor does it own the land". Well, that simply isn't true and the subtext of this statement is "we don't care". Campaigners saved Lewisham Hospital from closure. We can do the same with Charing Cross Hospital. The word 'defeat' is absent from our lexicon.
The letter also claims the local Labour Party is "scaremongering". It goes on to accuse Labour of "desperation" adding "Labour can't win the Council Elections by talking about what the Council actually does".  Like what? Selling off land to developers? Charging residents for training in the borough's parks? Increased charges for its leisure facilities? Their letter talks of "cleaner streets". Really? Where? It talks about "more and better schools". What about Sulivan School which the Council wants to close and sell to an independent school? Funny how the letter doesn't mention that. It boasts about "affordable homes to buy". What does "affordable" actually mean? Yes, these homes will be "affordable" but only for those whose economic capital is provided by daddy's trust fund or a rentier's income. What about homes to rent? This Council is actually reviving the disastrous Right to Buy scheme, which caused the housing crisis in the first place. It actually wants to sell off and demolish its council housing because it doesn't like the people who live in their properties. They don't come from the right social class, you see. They don't have names like Jocasta, Jemima, Rupert and Nigel.
In the eight years that they've been running the Council, the Tories have shown time and again that, in spite of their slogan "Residents First", they are only interested in putting the interests of their rich mates first. When the Tories assumed control of the Council, Stephen Greenhalgh, the former Dear Leader, wanted to create a borough that attracted the rich. In order to "attract the rich", he and his fellow Tories had to expel the poor and those on low incomes. This is called gerrymandering and if you look at the numbers of units at Fulham Reach for example, there isn't a single property in that development that is available for those on low incomes to rent. The people who will live in those properties will doubtlessly vote Tory.
So, Azi Ahmed, Jackie Borland and Jamie McKittrick, I won't be voting for you. And I'll also tell you this: I'm not interested in council candidates who only work for themselves and in the interests of their rich chums. That pretty much excludes your party.
Kick out the Tories! Use your vote wisely.