I've written on this blog before about the relationship between the BBC and the far-right. This is a relationship is about as old as the corporation itself. The first manager, and then Director General of the BBC, John Reith was known to admire Hitler and Mussolini. Coincidentally, the BBC was founded in 1922, the same year that Mussolini came to power.
I came across this photo on Twitter and no, it isn't photoshopped. This is actually Newsnight's Evan Davis having a selfie taken with Britain First's Paul Golding and Jayda Fransen.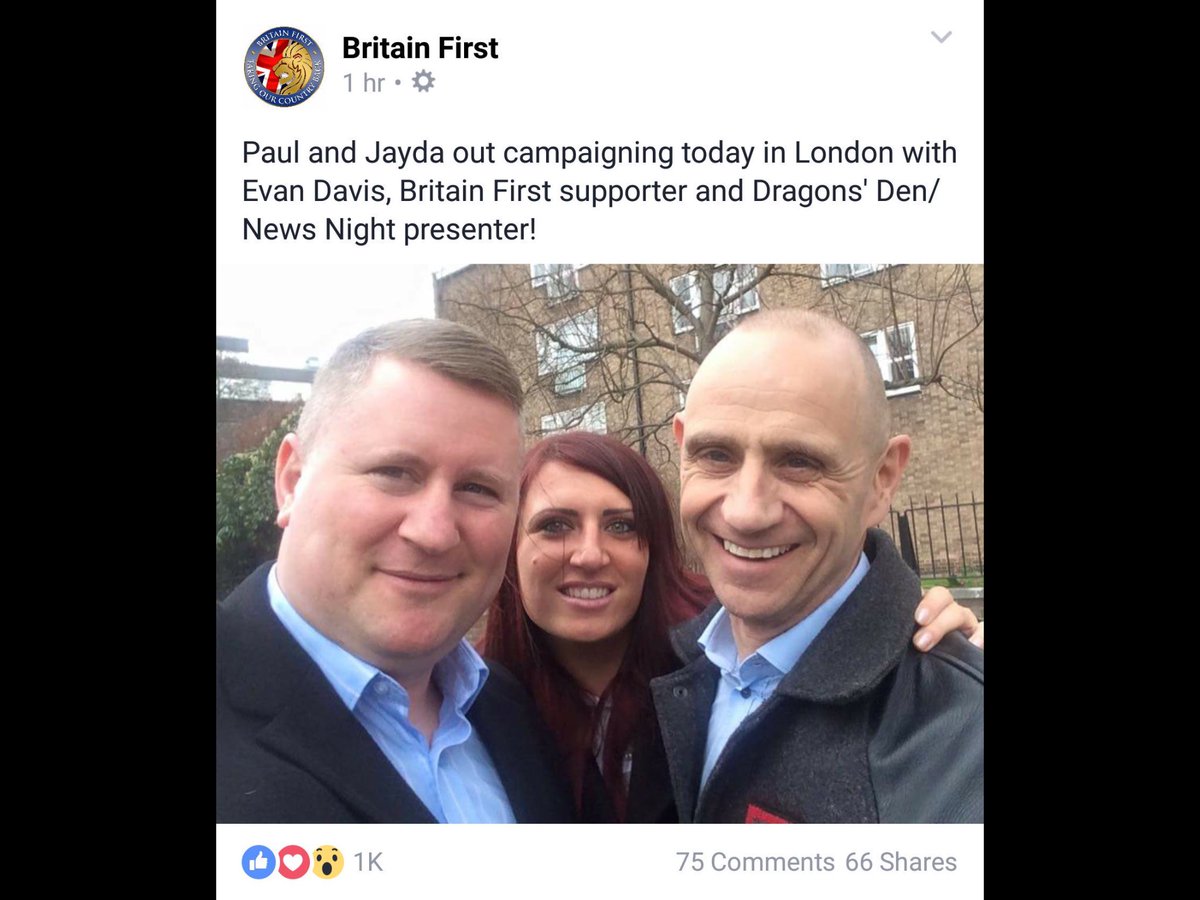 We've been here before. Remember this from a few years ago? Nick Robinson claimed he didn't know who she (Fransen) was.
It's a piss-poor excuse.
The fact of the matter is that the BBC has always gone soft on the far-right, while, at the same time, denying a space to the far-left for balance. On the exceedingly rare occastions when someone from a far-left party is invited into the studios, they're talked over, shouted down and patronised, while their far-right counterpart is given the softball treatment.
We're constantly being told how figures like Paul Golding and Jayda Fransen aren't far-right or fascists, but are 'populists'. This would seem to indicate that the BBC is seeking to trivialize, even legitimize neo-fascist politics.
Davis claims he was "duped" in this article in The Daily Star from 2016.  If your job is to report on politics, then it's incumbent upon you to know who is involved in which party.